To access your files using FTP you will need an FTP client such as FileZilla which is what we recommend. You can download it here Get FileZilla Here this will make it easy.
To learn more about backup see this article.
To use FileZilla first download and install it on your computer.
You can use the quick connect bar to quickly connect to a site. Just enter the host : Username : Password and leave port blank or set to 21.

Once you are connected you will see the following files available in the remote site window. You may need to scrol down to the the folder named "public_html" this is where your files are located. Double click to enter this directory.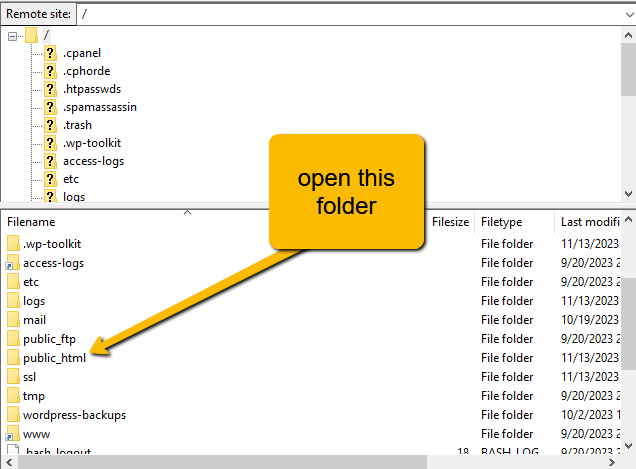 These are your files to download get them all.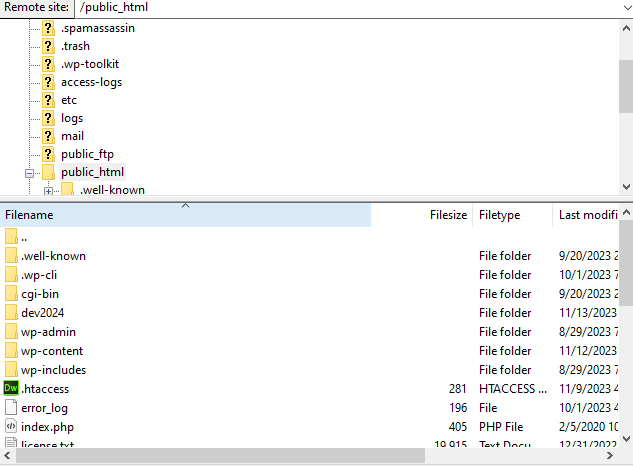 This video may also help.
Questions please open a ticket and we can help.